ProKold Back Wrap with 9"x12" Kold Pack Insert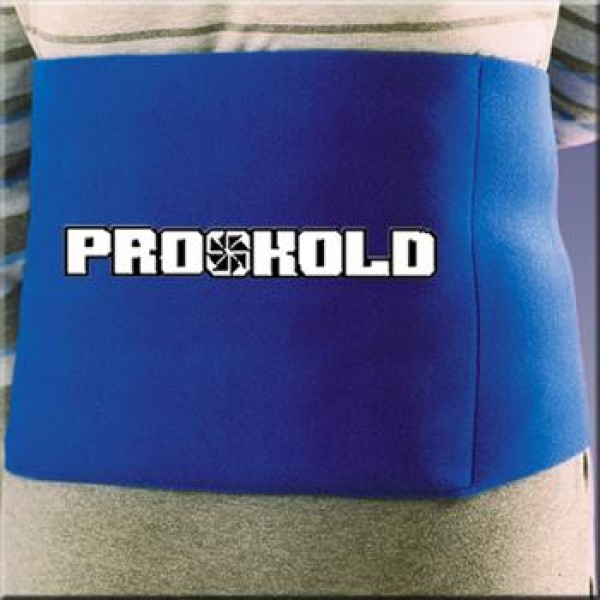 The Pro-Kold Back features a removeable ice pack in a neoprene support belt for acute or chronic back problems.
The Back wrap is universal in size. The wrap fits a waist from 20" to 45" and has a 9" x 12" Ice Mat. The neoprene provides comfortable cold transfer. These materials are reusable and hand-washable. Pro-Kold wraps provide up to 2 hours of cold treatment at a safe temperature. The Ice Mat pillows contain non-toxic, purified water as the freezing agent.
Order online direct by clicking "add to cart!"
Removable Ice Mat:
For acute or chronic back problems
Fits waist sizes 20" - 45"
9" x 12" Ice Mat
Relieves pain and swelling the natural way
No frost bite or skin burn
Item No MP-010