Pondmaster PMK190 190gph Pump and Filter with Bonus Fountain Head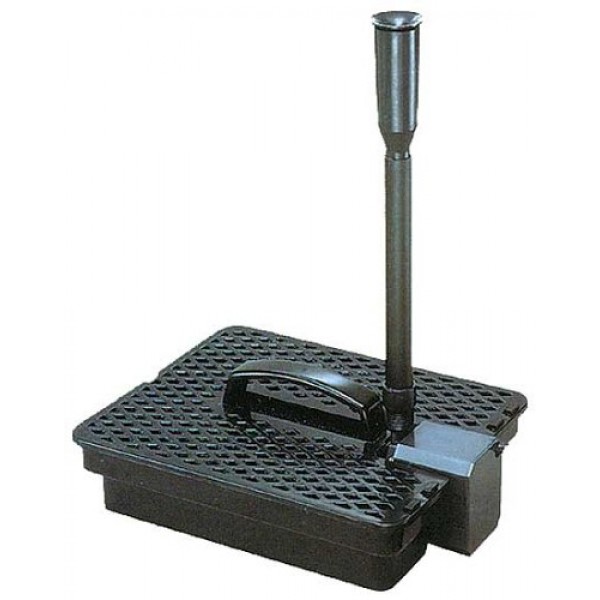 Buying pond components piecemeal means you have to know which components are compatible--a tricky proposition for the novice water gardener. This kit packages together the pump, filter, and nozzle so you get it right the first time.
Designed for smaller ponds up to 200 gallons, the pump moves 190 gallons of water per hour for healthier plants and the gentle murmur and ripple of water. The filter keeps larger debris from clogging the pump, and offers biological filtration to convert nasty pathogens into useful nitrates for plants. A waterbell fountain head casts a bell-shape spray across the pond. What's in the Box
190-gph pump, filter, fountain head, 10-foot cord.