Pendergrass Cotton Waffle Cosmetic Bag, Large, Tropical Blue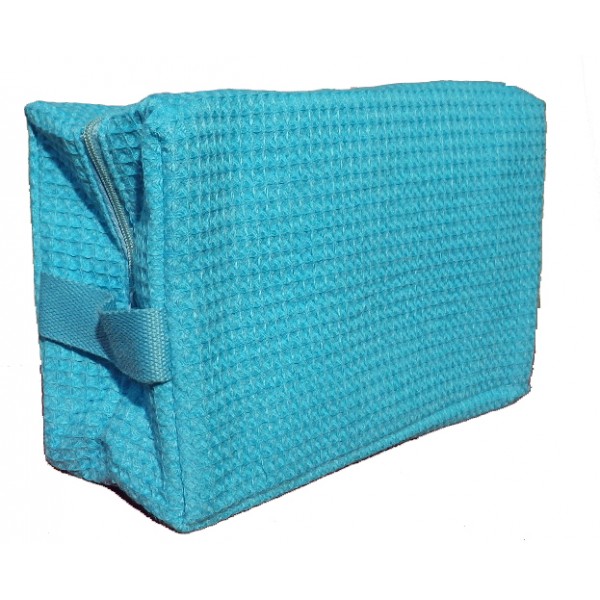 Large Cotton Waffle Cosmetic Bag. 9"x7"x3.5" with PVC liner and inner side pocket.
Alan Pendergrass company has impeccable reputation with the spa and gift industry and is known to provide products of the highest quality standards. Purchase Pendergrass products and make your event a smashing success! Give your guests a gift they can take home and use for a long time.