Outsidepride Texas Bluebonnet Wildflowers Seed - 1 LB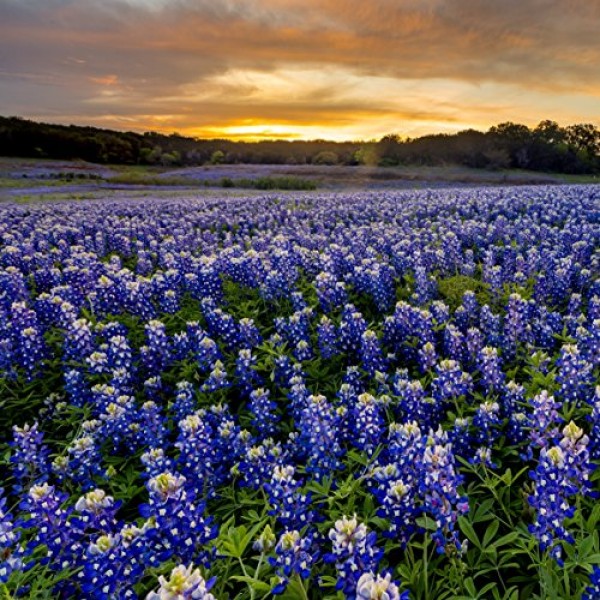 Outsidepride Texas Bluebonnet Wildflowers Seed - 1 LB
Lupinus texenis are the most well-known of all the wild flowers in the United States. Known as Texas Bluebonnets, these annuals are in the lupine family, and they bear clusters of dark blue pea-like blooms with a contrasting white tip. When grown in meadows, the visual effect is beautiful with a resemblance to an ocean of blue. Though it is native to Texas, it will grow in many areas with the right conditions. It is recommended to soak the Texas Bluebonnet seed in warm water over night. Sow the seed directly outdoors after frost danger has passed. Prepare a seedbed that is loosened and weed-free. Cover the seed with 1/8 inch of soil. Keep the seed moist until germination occurs. With a temperature range of 55 - 70F, germination is usually within 30 days. Grow Texas Bluebonnet in full sun and in well-drained, sandy soil. Texas Bluebonnets are legumes and are beneficial to the soil.
Texas bluebonnet is an annual wildflower and is the state flower of Texas. It will grow in USDA Zones 3 - 10.
These wildflowers will bloom in just approximately 70 days when planted from seeds.
These heirloom, non gmo seeds will produce flowers growing 12 - 24 inches tall.
Grow in full sun and in well-drained, sandy soil.
Sow these flower seeds at 1 - 2 pounds per 1,000 square feet.