Outsidepride Roman Chamomile Herb Plant Seeds - 25000 Seeds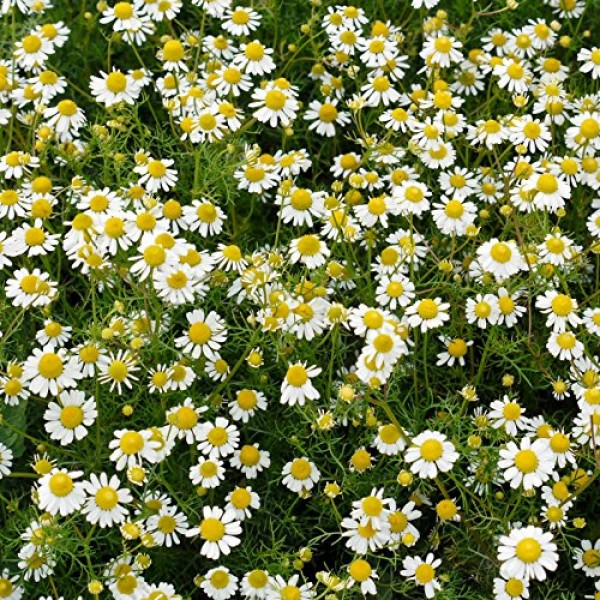 Outsidepride Roman Chamomile Herb Plant Seeds - 25000 Seeds
Roman chamomile is a perennial herb grown in U.S. hardiness zones 3 - 9. This low growing plant only reaches 6 inches making it ideal for a ground cover or a lawn substitute.
An evergreen carpet of fragrant green! This the species grown for the famous British chamomile lawns. If you have ever dreamed about growing a chamomile lawn, this is the variety to try.
Just like the German variety, Roman chamomile (Anthemis nobilis) flowers are used in herbal teas. More often, though, it is used as an unusual, aromatic groundcover because it can be grown from herb seed.
This evergreen perennial forms a thick, 6 inch mat of sweetly scented, finely-cut, bright green leaves. Single stalks topped with tiny white and yellow daisy-like flowers appear in middle summer.
Sow in fall or spring in well-drained, neutral to sightly acid soil ensuring to keep seeds continually moist until germination occurs. 5,000 seeds covers approximately 100 square feet.