Outsidepride Anthyllis Flower Seed - 100 Seeds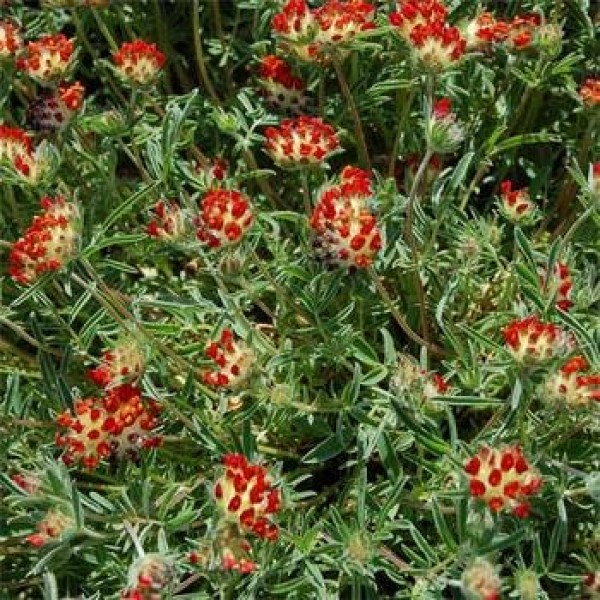 Outsidepride Anthyllis Flower Seed - 100 Seeds
Anthyllis Vulneraria Coccinea Red Carpet is a good choice if you want a low growing ground cover that can grow in rocky soils. It has blue-green foliage with orange-red flowers when in bloom. Works well in rock gardens or is suitable for a ground cover. Anthyllis is terrific at attracting butterflies. It grows best in well-drained, rocky soil with a pH level between 6.5 - 7.5. There are very few plants that have as unique a look as Anthyllis and that establish easily from seed.
Anthyllis Vulneraria Coccinea Red Carpet is a low growing perennial in USDA Zones: 5 - 9. It does best in full sun and well-drained, rocky soil.
Anthyllis Groundcover only reaches a height of 6 inches tall and is perfect as a container plant, for planting in rock gardens, and in flower gardens.
This heirloom flower is easy to establish from seed and has orange-red blooms that attract butterflies.
Sow these ground cover seeds at 3 - 4 seeds per cell or approximately 100 seeds covers 10 square feet. Keep moist until germination occurs.
Our seeds are always Non-GMO and packaged for the current year.