Organic Broccoli Seeds for Sprouting by Food to Live Non GMO, Kos...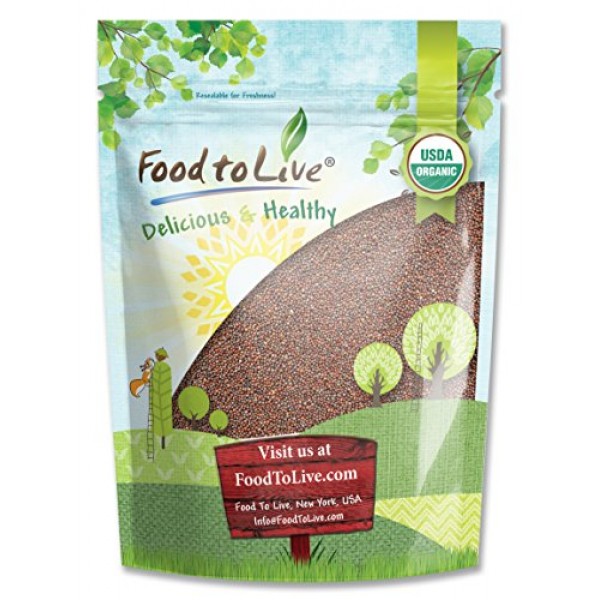 Organic Broccoli Seeds for Sprouting by Food to Live (Non GMO, Kosher, Bulk) - 1 Pound
What Is Broccoli Sprout Powder?Everyone knows what a broccoli is as well as the fact that it's an exceedingly healthy vegetable. However, there is actually a healthier and more nutritious form of broccoli, which is the sprouts of its seeds. They are like a concentrate of all good things contained in the vegetable and are easier to digest at the same time.The problem is that sprouting broccoli seeds is a complicated process and the tiny greens only last for a couple of days. Therefore, in order to enjoy their benefits regularly, you'll have to set up a non-stop sprouting production, which is time-consuming and requires a bit too much effort.Broccoli Sprout Powder from Food To Live is a simple solution to this problem. This product is made of top-quality sprouted broccoli seeds that are freeze-dried and pulverized using advanced technology. We do our best to ensure that the powder retains as many nutrients as possible, so that you can make your foods healthier by adding it to the recipes.How to Use Broccoli SeedsBroccoli sprouting seeds are available online and anyone can get them. Note that dried seeds aren't edible and shouldn't be used as a spice. You can get some broccoli seed oil as a substitute for other cooking oils as it's high in nutrients, but this product is quite rare and there are better alternatives to it.Therefore, the only reasonable way to use broccoli seeds at home is to sprout them. You can actually grow mature broccoli plants from them and collect a new serving of seeds. However, this would be difficult because saving broccoli seeds is hard.You'll also have to sacrifice the edible broccoli as seeds grow in the part of the plant used in cooking. To save them, you'll need to let the broccoli head mature until it turns yellow and develops seed pods. Then, cut the heads and hang them to dry for 2 weeks before removing the seeds with your hands.
Certified USDA Organic
High Germination Rate
Premium Quality