Vitabase Active Woman's Multi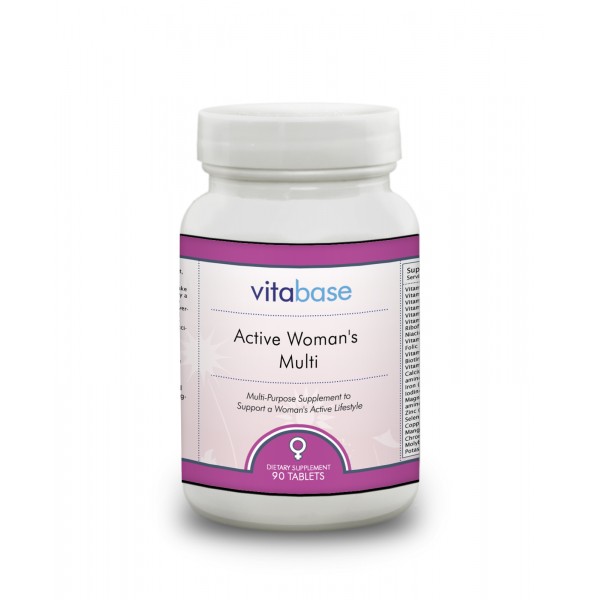 Provides complete multivitamin that contains generous amounts of all essential vitamins and minerals.
Offers black cohosh and dong quai for menopausal health.
Features cranberry fruit extract and uvaursi berries to support urinary tract function.
Offers one complete supplement to replace a multivitamin and a number of other supplements.
Features high-quality ingredients.
Is scientifically formulated for optimum benefit.