Lutron Wireless Wall Switch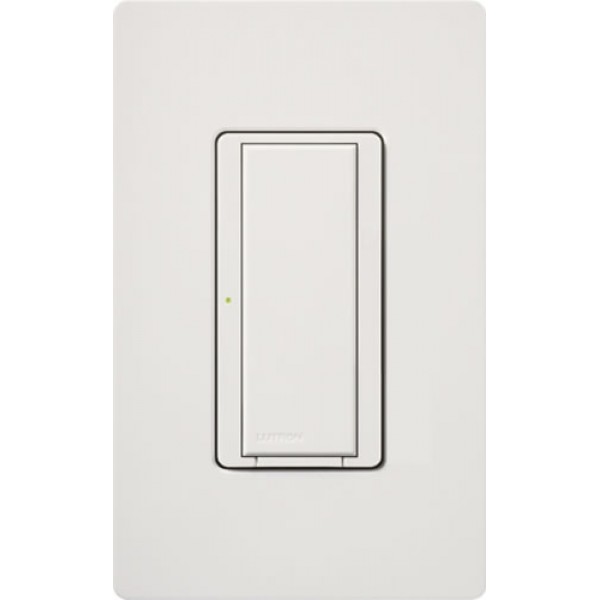 This Lutron Maestro Radio Powr Savr Wall Switch works with other Radio Powr Savr components to save energy in a variety of spaces. It is compatible with incandescent, magnetic low-voltage, electronic low-voltage, non-dimmed fluorescent, non-dimmed LED, and general purpose fan models.
To use, install this wall switch just like any other wall switch (neutral wire required). Then, with no wiring required, install on the ceiling one, two, or three Radio Powr Savr occupancy or vacancy sensors (sold separately). You won t have to think about turning lights on or off anymore. The Lutron Radio Powr Savr occupancy/vacancy sensors will automatically do the job for you every time you enter or exit a restroom, classroom, conference room, hallway, even your own home.
In a large facility, up to 10 wall switches may be installed in conjunction with one Radio Powr Savr sensor. The color is white.
Electrical Specifications: 120 VAC, 60Hz
Maximum Load: 8A lighting load, 5.8A fan load
Note that this switch requires a neutral Wire connection.
Item No EFI-5010.828