Kitchen Crop Sprouting Kit - Includes Victorio 4 Tray Sprouter, Sp...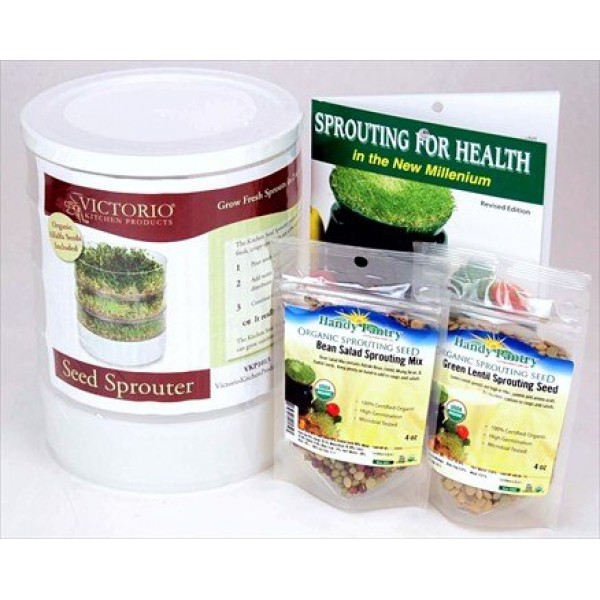 Don't just buy the kitchen crop sprouter, when you can get a great starter assortment of seeds, and the definitive booklet on sprouting: Sprouting for Health in the New Millenium for just a little more than the MSRP of the sprouter by itself! Enough seed included to make over 3 lbs of sprouts!
Includes Victorio 4 Tray Kitchen Crop Sprouter & Booklet: Sprouting For Health In the New Millenium
Includes 1 Oz. of Organic Alfalfa Seeds (comes with sprouter)
Includes 4 Oz. Organic Green Lentil Sprouting Seeds
Includes 4 Oz. Organic Bean Salad Sprouting Mix (Adzuki, Radish, Lentil & Mung)
Perfect way to get started in sprouting - Much more value than just sprouter alone.