Kidde 442057 Mold Detection Kit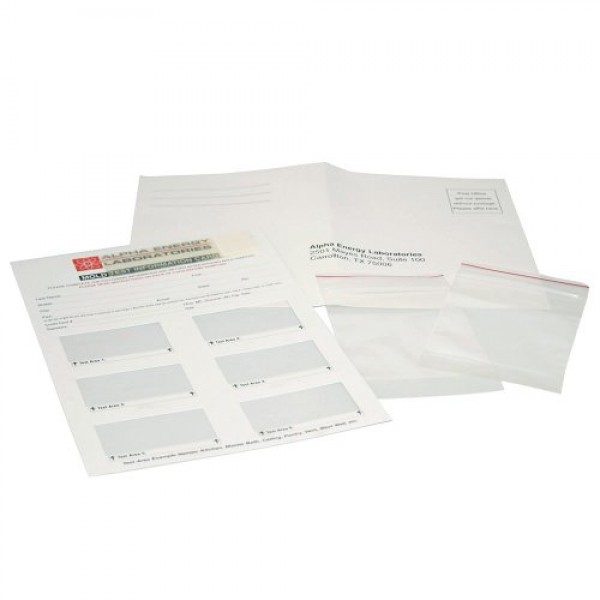 Kidde Mold Kit view larger
Kidde 442057 Mold Detection Kit
Molds are found in every environment year-round. The Kidde Mold Detection Kit is used to quickly sample visible mold colonies, discoloration or questionable materials in your home.
How it works
Samples are taken through the use of adhesive strips or by bagging small "bulk" type samples. Sample bags are included for bulk sampling. As directed, in the enclosed instructions, the test strips are brought into contact with the surface to be sampled. These exposed strips are then placed on the sample submission card provided, and returned for laboratory analysis. A pre-addressed envelope is provided for return of the mold samples. Test results in the form of an analysis report are mailed back within five to seven days of receipt at the test lab. This kit provides sampling capacity for up to six mold samples taken via mold strips and up to three "bulk" (2" x 2" x .5") samples such as a piece of carpeting, wallpaper, wood or similar material.
Analysis fee
The price is $20 for each mold sample returned. Certified mold analysis reports are provided. This payment should be submitted at the time the samples are returned for analysis. No analysis results can be provided until payment is received.
What's in the box
Test strips, three bags for bulk samples, sample card with capacity for up to six mold test strip samples, detailed sampling and processing instructions, payment instructions
Why should you be concerned about mold?
According to the Centers for Disease Control (CDC) six varieties of mold are common and three can produce toxins harmful to humans. Mold spores easily spread through the air acting like seeds and starting new colonies. Mold spores can be capable of being irritants often causing symptoms such as watery eyes, sneezing, nasal stuffiness and other symptoms similar to allergic reactions. These symptoms can greatly diminish the quality of life for those affected by the mold. Individuals sensitive to mold may experience more severe reactions including: fever, shortness of breath and wheezing. Some people with chronic conditions may develop potentially serious mold infections in their lungs.
Mold detection kit at-a-glance
Safe and easy to use
Samples can be collected in minutes
Professional lab analysis
Identification of the most common types of molds
Up to 9 mold samples can be taken and analyzed