Kidde 466204 Pro 10 MP Fire Extinguisher, UL Rated 4-A, 60-B:C, Red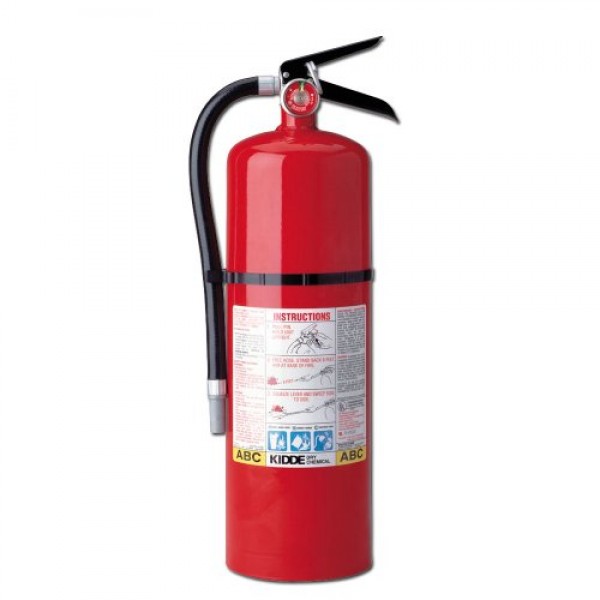 Kidde Pro 10 MP view larger
Fire Extinguisher Classifications view larger
Kidde Pro 10 MP Fire Extinguisher
Useful against Class A (trash, wood, and paper), Class B (liquids and gases), and Class C (energized electrical equipment) fires, the Kidde Pro 10 MP fire extinguisher makes for an appropriate saftey measure against common fire hazards. This unit is fitted with a pressure gauge, providing at-a-glance status on the capacity level of available fire deterrent. The unit is also manufactured from impact-resistant steel and the valve assembly is all metal.
Consumer benefits
This product features clear instruction labels, showing the steps required to operate the fire extinguisher, as well as an easy-to-pull safety pin. The impact-resistant metal valve, handle, and lever, as well as the powder coated cylinder for corrosion protection allow for long-lasting durability. And the UL-approved wall hanger will ensure easy placement in any part of the office or building.
What's in the box
One single Kidde Pro 10 MP Fire Extinguisher. A six-year limited warranty.
Specifications
Discharge time of 19-21 seconds
Discharge range of 20 feet
Operating pressure of 195 psi
Unit weight of 16 pounds, which includes the 10 pounds of fire extinguishing agent
UL rated 4-A, 60 B-C