Karman Healthcare MoonRocker, Home Exercise Machine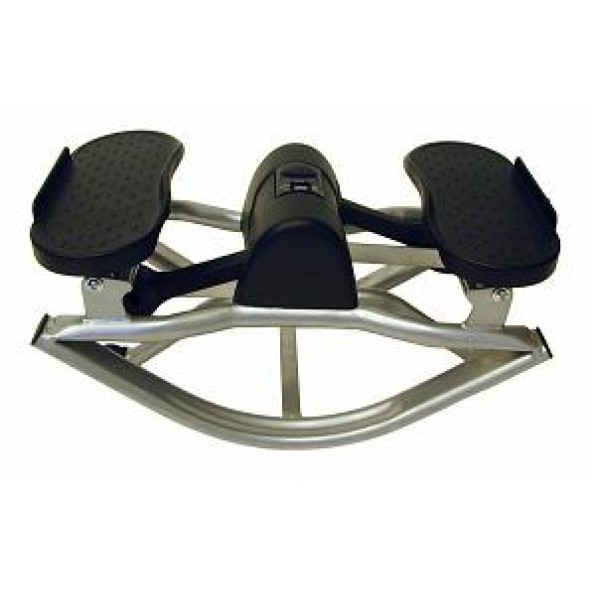 MoonRocker
MoonRocker is a great idea for cardiovascular exercise and it's a great value for home gym. It helps to tone your skin texture, lose weight and burn calories from various body muscle areas. MoonRocker is made from high quality steel. It's versatile that you can use it in your living room, bedroom, garage, and it is small for easy storage anywhere.
Features & Specifications
Features include a LCD pedometer, total repetitions counter, calories burned, and timer display.
Small, compact design, weigh about 15.4 lbs.
Included a piece of mat.
Areas: Hips (gluteus maximus),
Lateral of thighs, Front of thighs (quadriceps),
Back of thighs (hamstrings), Calves(gastrocnemius)

Item No AR789