Intermatic WH21 Electric Water Heater Timer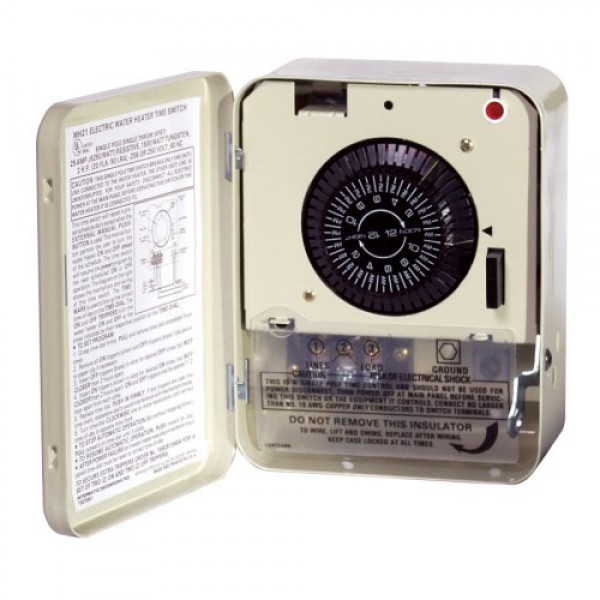 Intermatic WH21 Electric Water Heater Timer
The Intermatic WH21 is an electric, water heater timer switch. This model is designed to schedule hot water automatically when needed. A preset schedule will be repeated daily unless you use the external manual push button. With the button, the water heater can be turned on or off ahead of schedule. Also, during highuse and lowuse periods, this device is set to turn the water heater on and off, respectively.
Automatically schedule hot water when needed
Turns water on during high use and off during low use periods
Single pole/single throw
Capacity: 25 amps (6250), 250 volts, 60 Hz.