Honeywell RPLS730B1000 Timer 7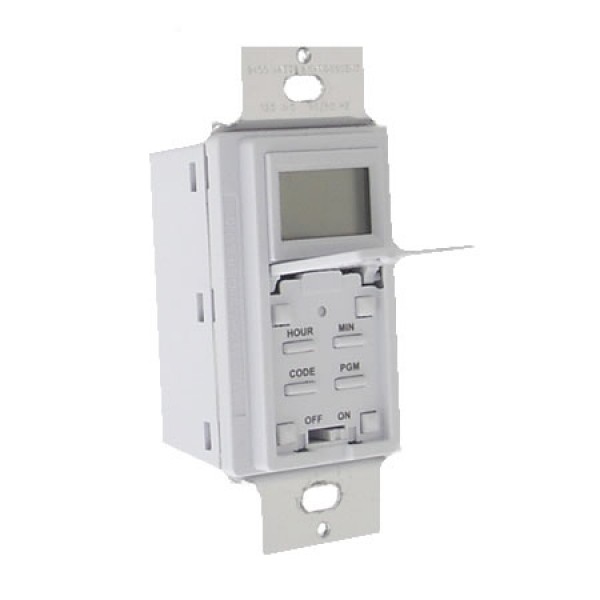 This programmable single pole wall switch timer will give you flexibility in controlling either fluorescent or incandescent lights around your home or office. It has two operating modes. In the manual setting it works like a regular light switch. One press will either turn lights on or off. In the automatic mode it will turn lights on and off automatically according to a schedule you set. The times can store 7 on/off programs (consisting of an "on" time and an "off" time). Each program may be run either for an individual day or for every day.
A wall face plate is not included (it is a Decora style switch) . The color of the switch is white. The switch will maintain its settings even during a power outage.
Input Power: 120 volts AC, 50/60 Hz
Maximum Load: 2400 watts, 1 hp, 20 amps
Dimensions: 43 mm x 68 mm x 40 mm, 1.8" x 2.7" x 1.6"
Certifications: CSA, UL
Minimum Operating Temperature: 32 degrees Fahrenheit (0 deg. C)
Maximum Operating Temperature: 122 degrees Fahrenheit (0 deg. C) to 50 deg. C
Manufacturer Model #: RPLS730B1003/U
Manufacturer Warranty: 1 Year
Origin: China
Item No EFI-5010.81