Heirloom Sweet & Hot Pepper Garden Seed Collection - Non-GMO: 8 Va...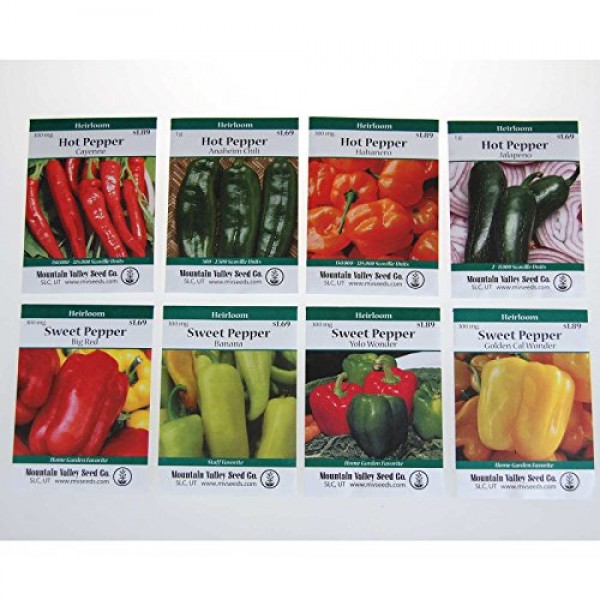 Having fresh garden peppers on hand in the kitchen gives the cook ability to create extraordinary, colorful meals. This variety of eight hot and sweet peppers are essential because of their diversity in flavor: you have your hots and milds as well as your sweet and fresh.
Additionally, this entire collection of 8 varieties includes pepper seeds that are non-GMO and heirlooms. Planting instructions and individual product descriptions are found on the back of each packet.
Popular sweet & hot pepper seeds for cooking - Heirloom - Easy to grow - Non-GMO
4 Varieties of Sweet Peppers: Big Red, Yolo Wonder, Banana, Golden Cal Wonder
4 Varieties of Hot Peppers: Anaheim Chili, Habanero, Jalapeno, Cayenne
High Germination rates, Growing tips on each pack
Open pollinated so you can save seeds for replanting - Mountain Valley Seed Company Brand