Grow Long Hair! BABYFACE PURE PROTEIN TREATMENT - Serious Hair Dam...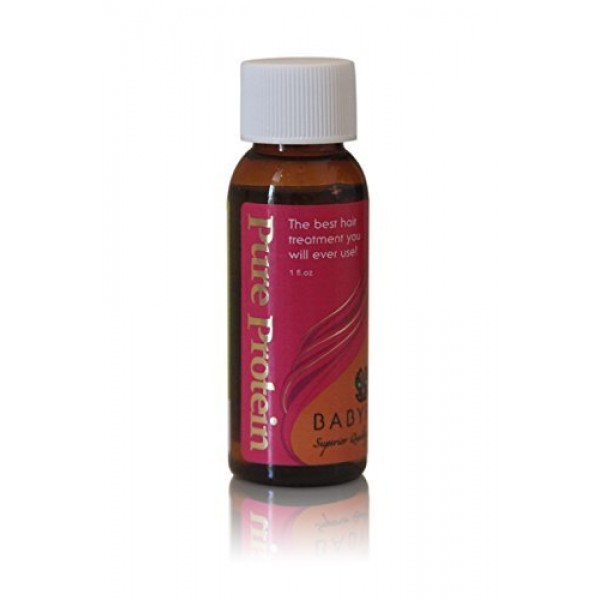 100% FREE from Formaldehyde and Formaldehyde-Releasing Ingredients! This concentrated treatment is mixed with your favorite conditioner for application. Protein penetrates all the way to the hair's core, strengthening the hair shaft and adding structure. This also helps protect hair from chemical, heat and other damage. Treated hair takes color better, and colors last longer. Hair breaks less, allowing it to grow long faster! Babyface Pure Protein can be added to any chemical treatment to protect the hair from the damaging chemicals used in the process of coloring, straightening, perms and relaxers. Stop damage before it starts! Restore strength and body to damaged hair. When used with a moisturizing conditioner, it instantly improves the feel and texture of dry, damaged hair and split ends. Makes hair strong and silky feeling again. (Note: Those with badly damaged hair may need to perform a few treatments before there is a noticeable difference. Follow directions carefully for best results.)
Use with a moisturizing, waxy-type conditioner (protein loves moisture!) If hair feels dry after application, then most likely the conditioner was not moisturizing enough. You can apply conditioner again the next day to compensate for not enough used with treatment. Never apply the protein directly to hair, must be mixed with conditioner. Do not use more than once every 14 days. Do not use on hair extensions secured with protein. Do not use Pure Protein when using other protein products (including protein shampoos or protein conditioners). This product will not straighten your hair.
Professional grade protein treatment for At-Home use.
1 oz. Concentrate = 10 to 14 Treatments - a 6-Month Supply! Only $1.83 per Treatment!
Repairs damaged hair. Colors & curls last longer. Strengthens Weak Hair to Prevent Breakage.
Formaldehyde FREE! :) Cruelty FREE! :) Made in the USA! :)
Add to any color, perm, straightener or relaxer to protect against damage.