Fireplace Round Draftstopper SM-RND/MET-FP-0501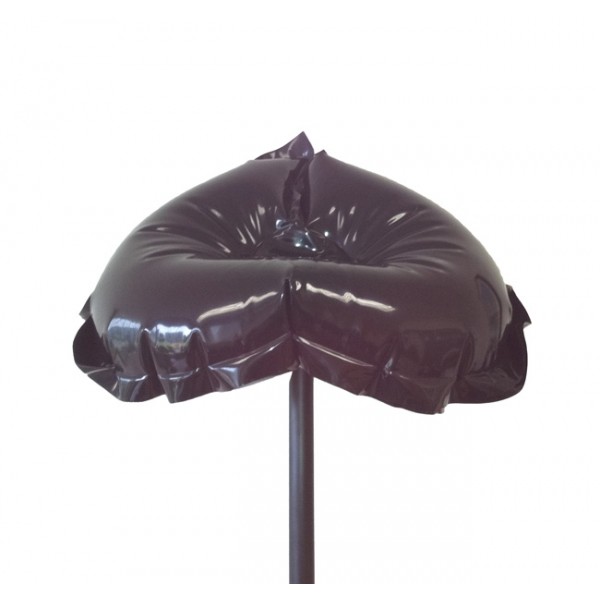 The Fireplace Draftstopper is an inflatable tight-sealing chimney damper that fits under the damper (not up inside the chimney). Because it installs beneath the damper, rather than inside the chimney, installation is quick, and the possibility of accidental fires once the product is installed is reduced.
The Fireplace Draftstopper is manufactured using a proprietary 14 ml. polyurethane material which is very robust despite the harsh fireplace environment. This material is specially formulated to resist pinholes from corrosive creosote as well as extreme weather fluctuations. The Fireplace Draftstopper has undergone extensive safety testing to ensure it poses no danger in case you accidentally start a fire without first removing the product, it is deemed to be a passive product. If you do start a fire (despite seeing the orange warning label, and, or the Fireplace Draftstopper and prop device) the pillow will melt, then drop down and smother the fire.
In addition, for homes in which the fireplace is used once in awhile, the Fireplace Draftstopper can be easily removed, and then simply re-installed after the fireplace has cooled.
This round Fireplace Draftstopper will fit most metal and pre-fabricated chimneys.
Dimensions Round: 18"
Origin: USA
Item No EFI-5510.712