Dr. Carol K9Maxx Nutrition for Large Dogs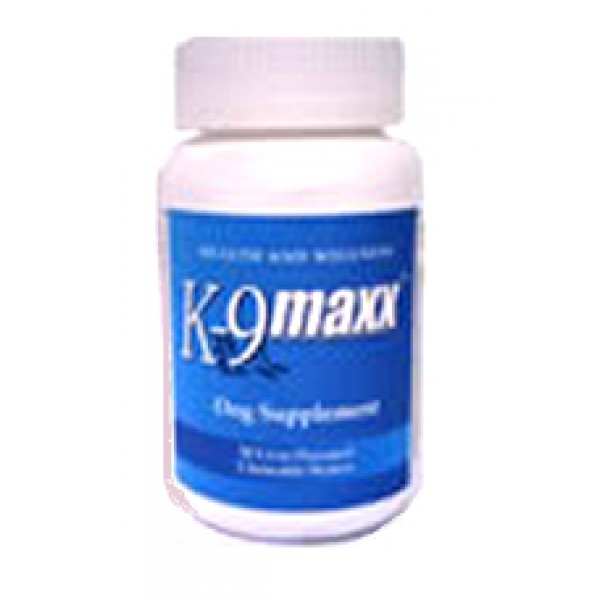 Dr. Carol's K9 Maxx - new & improved - Ultimate Nutrition for your Dog

Dog Weight Over 60 Pounds
30 Day Supply 90 Day Supply 12 Month Supply

$69.95 - 90 Tablets
$139.95 - 270 Tablets
$499.99 - 1080 Tablets
The proprietary blend of vitamins, nutrients and natural enzymes in K9Maxx work to enhance your best friends diet by:
Slowing The Aging Process
Keeping Bones And Joints Healthy
Maintaining Healthy Weight and Blood Pressure
Protecting From Damaging Free Radicals
Keeping His Skin and Coat Healthy
Complete Ingredient List
Slowing the aging process. K9Maxx provides alpha lipolic acid, which studies have shown slows aging. In addition, K9Maxx blends Siberian ginseng and green tea extract to keep your dog sharp and alert.
Keeping bones and joints Healthy . Painful joints and brittle bones discourage movement and leads to unhealthful sedentary behavior. K9Maxx combines calcium with glucosamine and manganese to minimize hip and joint problems and maximize activity levels.
Maintaining Healthy weight and blood pressure. More Americans than ever are obese – and now, a new study shows, so are their pets. K9Maxx uses gamma-linolenic acid to regulate weight and blood pressure, while also supplying chromium to promote anabolic health.
Protecting From Damaging Free Radicals. Also known as reactive oxygen metabolites, free radicals can damage tissue, especially membranes and cell wall structures, and are understood to be a factor in cancer and other serious illnesses. K9Maxx supplies the antioxidants needed to help your dog's body metabolize free radicals before they get out of control.
Keeping His Skin and Coat Healthy. Poor skin and coat health can lead to diseases. K9Maxx incorporates zinc, biotin and inositol to keep your dog's coat healthy and full while also providing skin-enriching nutrients.
Item No EX009