Davids Garden Seeds Flower Viola Sorbet Formula Mix Edible SL53...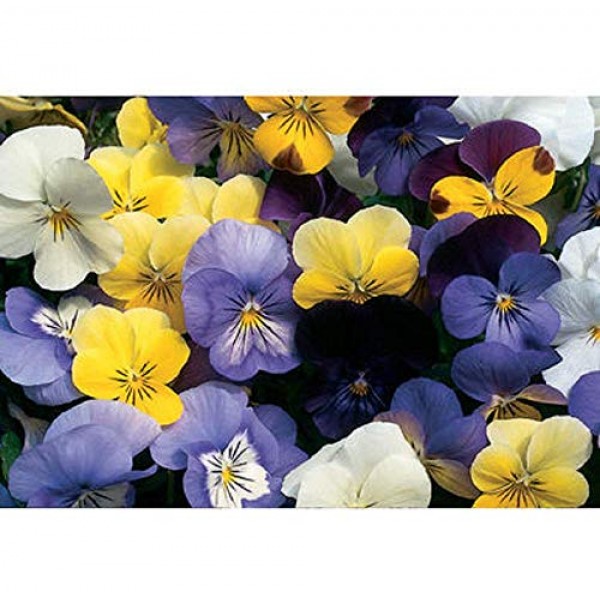 David's Garden Seeds Flower Viola Sorbet Formula Mix (Edible) SL5364 (Multi) 50 Non-GMO, Hybrid Seeds
Early, profuse bloomers. Upright stems with petite, 1-1 1/2" flowers. Tolerates temperature extremes and will bloom through winter in the South when planted in fall. A formula blend of blackberry, blueberry, coconut, French vanilla, lemon chiffon, lavender ice and more. Also known as pansy, Johnny jump-up, European field pansy, and horned violet. Edible Flowers: Decorative and edible garnish for salads and desserts with slight wintergreen flavor. While a popular choice for brightening up salad mix, the flowers are also good for candying. Davids' Garden Seeds is a Veteran owned business that has been providing quality seeds since 2009.
Blooms in 60 to 70 days
Seeds are Non-GMO and hand packed by David's Garden Seeds in the United States
Tolerates temperature extremes and will bloom through winter in the South when planted in fall
popular choice for brightening up salad mix
Germination rate about 80% or better