Davids Garden Seeds Cucumber Pickling Boston SL3009 Green 50 No...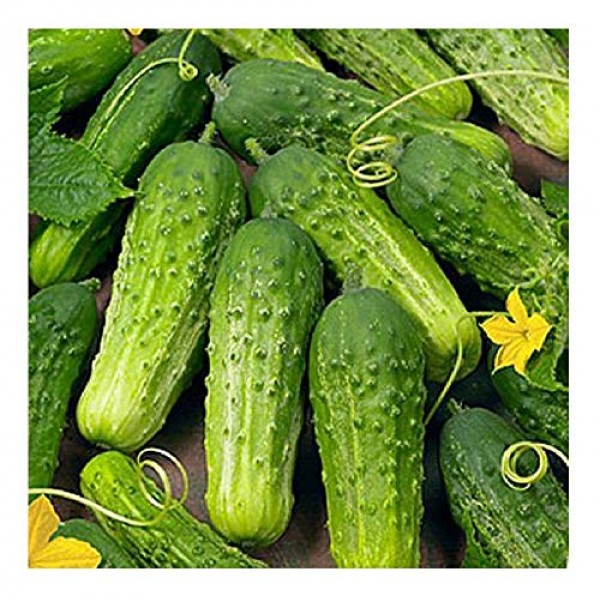 David's Garden Seeds Cucumber Pickling Boston SL3009 (Green) 50 Non-GMO, Heirloom Seeds
The "Boston Pickling Cucumber" has been around since the 19th century, and is still one of the big favorites. The cucumbers are flavorful and consistent in size, so they're never limited to pickle-making. They're stars of the salads, too. When and Where to Plant: Select a sunny, well drained location and sow seed in late spring when the soil is warm and all danger of frost is past. For earlier crop start indoors 4-6 weeks before setting out. For best results, loosen soil with spade or fork, fertilize with vegetable food and smooth with rake. Firm soil over seed. Care: Keep soil moist, and feed monthly. Tie vines on trellis to save space. Harvesting: Pick when fruits are 4-5"/10-13 cm. long, white the texture is still firm and the seeds small. Harvest earlier for baby pickles. Pick every 2-4 days to encourage more fruit to form. David's Garden Seeds is a Veteran owned business that has been offering quality products and service since 2009.
Harvest in about 70 days
Seeds are Non-GMO, easy to grow and hand packed by David's Garden Seeds in the United States
The "Boston Pickling Cucumber" has been around since the 19th century, and is still one of the big favorites
The cucumbers are flavorful and consistent in size, so they're never limited to pickle-making
Germination rate about 80% or better