Carolina Morning Smile Cushion Crescent Zafu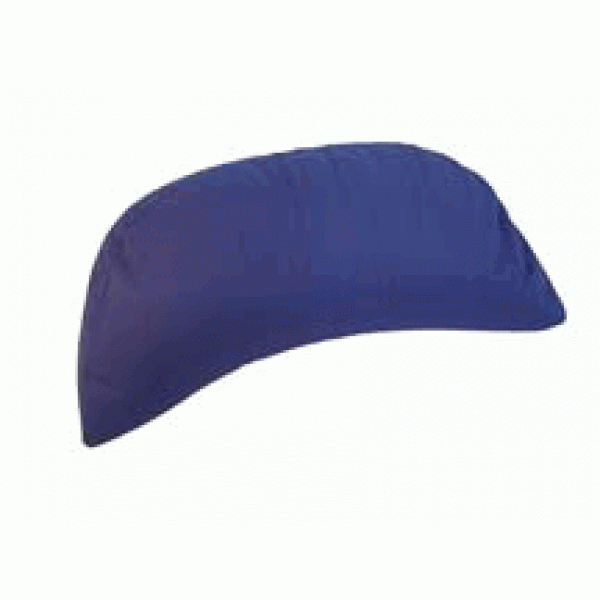 Zafu Meditation Cushions
Smile Cushion (Crescent Zafu)
* A Meditation Cushion is your place to take a break from the world and explore your inner landscape or just relax.
* Meditation cushions energize the meditation experience.
* Meditation cushions align the spine and open breathing to increase 'prana' or 'life energy' or 'chi'
* Removable covers, sold separately, help keep your meditation cushion easy to clean.
Smile Cushion
A crescent shaped zafu--we could have called it a watermelon or banana cushion--provides more surface area which is generally more comfortable than the zafu and can help alleviate legs falling asleep.
Excerpt from Wikipedia:
Although 'zafu' is often translated as 'sewn seat' in American English, the meaning of the Japanese 'kanji' is different. 'za' means 'seat' and 'fu' means a seat stuffed with Typha (the fluffy, soft, downy fibres of the disintegrating Typha heads). The Japanese zafu originates in China, where these meditation seats were originally filled with Typha. Today, that is no longer the case in Japan or China.
An alternate translation of zafu is 'cushion for sitting' or 'sitting cushion', where za means 'sitting' or 'sit' and fu means 'cushion'. The words zabuton, zafuton and futon are closely linked. The word 'zazen' meaning 'seated meditation' or 'sitting meditation' is also closely linked. In western terms, colloquially speaking, 'zafu' refers to a meditation cushion, and 'zabuton' refers to the cushioned mat on which a zafu is placed.crescent shaped meditation cushion with more room for the tush!
Provides more surface area for your tush, which -helps alleviate legs falling to sleep.
Fully adjustable. Stuffing can be added or removed through the hidden opening.
This size and shape and sloping angle has been said to be "perfect" by our customers.Removable covers, sold separately, help keep your smile cushion easy to clean.
Support Cushions are used under a smile cushion by those who need a higher seat. Other uses of the support cushion are 1) placed under one or both knees by those sitting in the 'sky' position, and 2) placed in a regular chair with buckwheat pushed to back to create a forward sloping tilt.
One size fits all. Some people like to reduce the height by taking out some of the stuffing, or add height by using a support cushion