Broccoli Seeds for Sprouting, 2.5 Pounds - Kosher, Bulk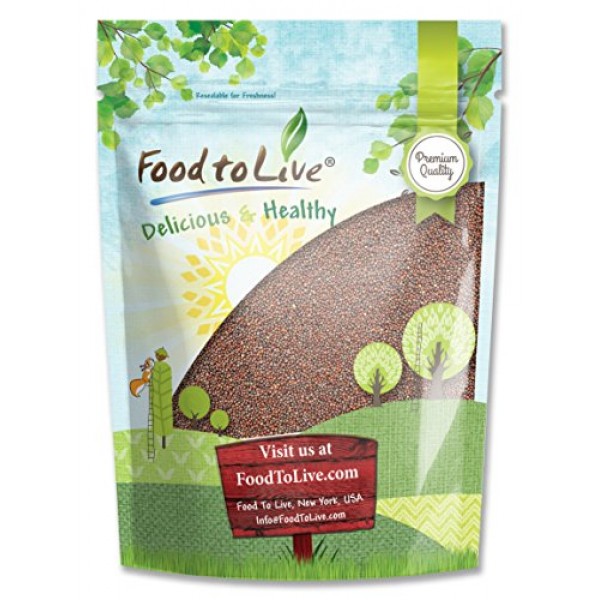 Broccoli Seeds for Sprouting, 2.5 Pounds - Kosher, Bulk
Broccoli sprouts are one of the healthiest foods you can find. They taste delicious and benefit your health in a great number of ways. Nutritional Value Broccoli is a nutritional powerhouse and broccoli sprouts are even better. They are packed with vitamins and minerals, including: - Vitamin C - Vitamin A - B vitamins - Calcium - Iron - Magnesium - Zinc - Potassium Directions If kept dry and securely locked in their original airtight bag, Food to Live Broccoli Seeds remain viable for up to 5 years. If you freeze them without moisture, they can stay viable for up to 15 years. Sprouting Food to Live seeds is very easy. You can use specialized sprouting equipment or use a plain quart jar with a mesh screen lid. This product is processed in a facility that also processes tree nuts and wheat.
High quality broccoli seeds that remain viable for up to 5 years if kept dry.
High germination rate guaranteed. You can even grow the sprouts to full-sized broccoli.
Broccoli sprouts are packed with antioxidants and are greatly beneficial for your health.
The sprouts taste nice and are perfect for juicing, as well as adding to salads, sandwiches, and smoothies.
Food to Live Broccoli Seeds are easy to sprout. The resealable bag allows storing them for years.