Anumed Int'l PMS - 1 oz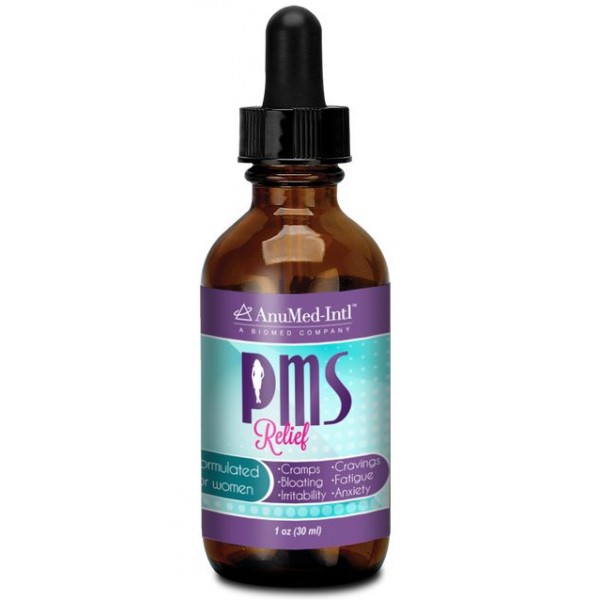 PMS Relief (IGF-1) 6C -

Formulated For Women
Double-blind, placebo-controlled, peer-reviewed studies on PMS Relief showed the
following results:
Physiological Roles and Benefits of IGF-1 in the Body
• Relieve Headaches & Moodiness
• Relieve Bloating & Cramping
• Greater Emotional Stability
• Improved Memory & Mental Clarity
• Reduce Lower Back Pain
• Control Appetite & Cravings
• Alleviate Breast Tenderness
• Reduce Anxiety
PMS Symptom relief
Psychological State of Well-Being: Low levels of IGF-1 signaling closely correlate to anxiety, alarm, fear, and a poor sense of well-being. High densities of IGF-1 receptors are found in the limbic system, thus IGF-1 has a role in supporting memory, learned lessons, perceptions, speech, and relationships. Better IGF-1 signaling contributes to improved thinking, mental clarity and focus, understanding and overall sense of well-being.
Metabolism: IGF-1 signals impact on nutrient uptake within cells promoting protein synthesis, making itsrole fundamental to energy, endurance and neural functioning.
Muscles, Strength and Stamina:
IGF-1 directly affects development of lean mass, thus is associated with increased endurance and musculo-skeletal development.
PMS symptoms ranging from mild to severe have a written record of plaguing women for thousands of years. But it was not until the 1980s that these symptoms received significant research attention. While research is still ongoing, the results are often contradictory. Women are left to find relief on their own through the use of pain medicine, antidepressants, or hormone replacement therapy, all of which may lead to liver toxicity or other side effects. So we looked at what we believe is the root cause: specific hormones and growth factor imbalances. Through the safety and effectiveness of homeopathy, we developed a formula designed to alleviate the symptoms associated with PMS in a safe, effective and gentle manner.
Hormonal: IGF-1 feeds back to the pituitary gland at extraordinarily low concentrations to regulate estrogen and progesterone levels. Luteinizing Hormone (LH) and Follicle-stimulating Hormone (FSH) are called
gonadotropins because they stimulate the gonads - in males, the testes; in females, the ovaries. Due to the direct effects of IGF-1 on LH and FSH, IGF-1 has profound influence on estrogen and progesterone, and overall
hormonal and growth factor balance.
Item No AU3896