ACKE-Floor-Lamp-Standing-Lamp for Indoor Plants Growing,Grow Ligh...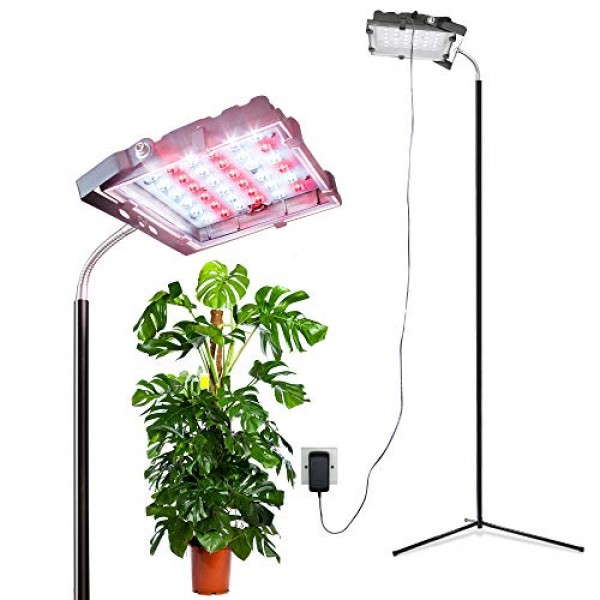 ACKE-Floor-Lamp-Standing-Lamp for Indoor Plants' Growing,Grow Light for Indoor Plants
ACKE devote ourself to design original LED grow light for indoor plants.
Our professional developing team have been in grow light industry more than 10 years..
We launch new growing lamps for indoor horticulture each year.
This brand new led standing grow light is sunlike nature light minicked sunny day which is suitable all stage growing plants.It is harmony with your minimalist home or office.
Special spectrum and high level PAR is ideal for various indoor herbs,flowers. Original Well-design is ideal mate for your indoor plants and modern interior house decoration.
We know that animals and plants need energy to live. That energy is usually in the form of sugars like glucose.
We eat food,plants eat light by means of photosynthesis.Photosynthesis is a process through which green plants create energy.
Red light add warn white 2700K will provide full spectrum which imitate nature light and promote plants photosynthesis.
It will help indoor plants grow faster.
Specifications:
Input:AC100-240V
Consumed power: 35W
Coverage area:2 *2feet
Weight:4.85lbs
Max installation height: 54 inches
What a box included:
1 growing lamp head
3 extension rod
3 tripod and its heads
1 hose
1 adapter
Minimalist standing lamp for indoor plants:Minimalist design is suitable to your modern interior design.It is not just a growing lamp but nature harmony with your plant stand and furniture.
Simple but warm: Sunlike full spectrum floor plant grow light is similar to nature sunlight can complement shortage of sunlight when you care for plants indoors.Soft and warm light is ideal for your indoor gardening or even grow plants in living room.
Height Adjustable:Extra 2 rod extension for your customized height of floor growing lamp for your various indoor herbs' growing.
Adjustable horizontal and vertical lamp head: Floor lamp head with flexible hose enable its head adjusting freely,suitable to your customized various indoor plants' growing.
Noise free:No fans,no noice,good heat dissipation,suitable to all stage of plants' growing.