77 Outrageously Effective Anti-Aging Tips & Secrets: Natural Anti-...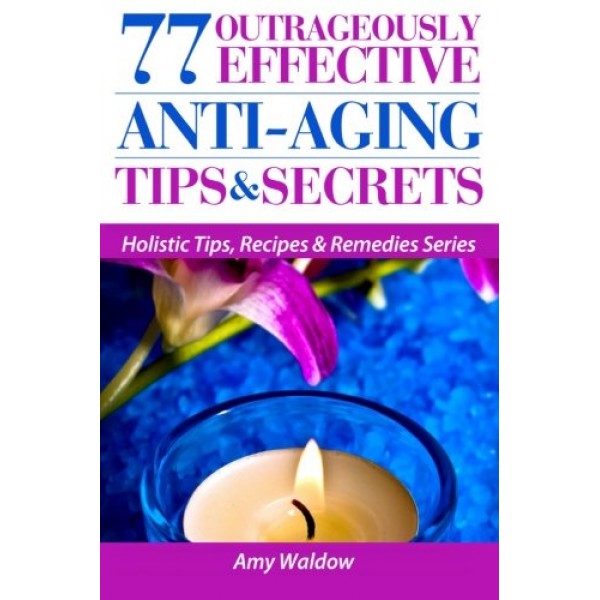 BEST SELLER! Includes FREE Bonus!
30 Outrageously Awesome Natural Beauty Tips
Did you know that we control over 70% of how well we age and how long we live? The remaining 30% is controlled by our genetics. The good news is... there are simple, yet very effective, and extremely powerful steps you can take every day to delay the natural aging process.
Here is a Preview of What You Will Learn:  
The Best Natural Detoxification Methods Including Juicing and Oil Pulling
The Top Antioxidant-Rich Superfoods to Boost Your Immune System and Help Prevent Premature Aging
Natural Vitamins, Supplements, and Life-Extending Herbs for Superior Health and Vitality
Natural Beauty Tips, DIY Recipes, and Remedies That Have a Dramatic Impact on Your Skins Health and Appearance
Aromatherapy Essential Oils for Menopausal Relief and Hormonal Imbalances
Herbal Remedies to Help Restore Low Sex Drive 
And So Much More!
If your goal is to be sharp minded, active, and robust into your 70's, 80's, 90's and beyond... "77 Outrageously Effective Anti-Aging Tips & Secrets" is a must read! This book is packed full of practical and sensible anti-aging tips, longevity secrets, holistic natural remedies, and top notch advice to help you turn back your biological clock while rejuvenating your health, beauty, and vitality.

Smooth your wrinkles, boost your immune system, reverse memory loss, ignite your sex life, and erase visible and non-visible signs of aging with proven treatments and techniques that will add quality years to your life. From skin care, fitness, and nutrition, to emotional health and happiness boosters--you will discover that by making simple, healthy, positive lifestyle choices, you can naturally transform your health, looks, attitude, and entire life.

So, if you're feeling tired, sluggish, wrinkled, foggy brained, overweight, depressed, unhealthy, and just plain old before your time, and you're wondering what you can do to look younger and feel you best without resorting to drastic measures like prescription drugs and cosmetic surgery--this book is for you!
Used Book in Good Condition