20 Row Seedling Flat – 5 pack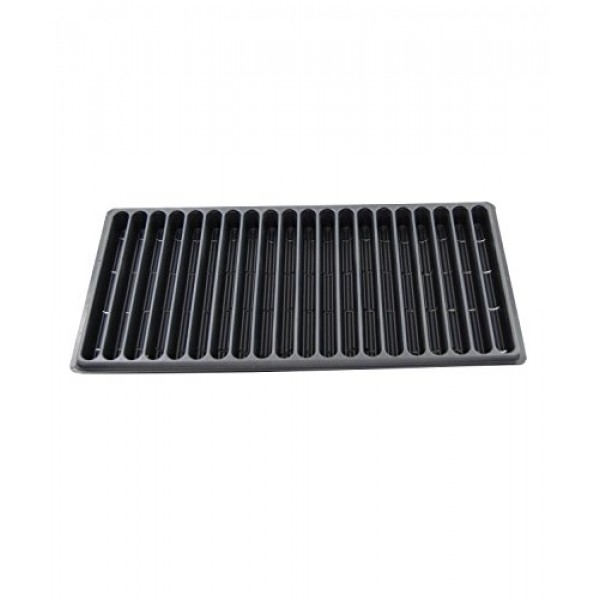 20 Row Seedling Flat – 5 pack
What a great flat for seed sowing! The 20 row seedling tray allows you to plant a different variety of seeds in each row. This is a great tray to start your seeds in and allow growing until they are ready for transplanting to a larger container. With this flat you will not over water because of the drain holes in each row. The Seedling Flat is a very sturdy reusable black growing tray.
This 20 Row Seedling Flat is great for seed sowing.
Drain holes so no over watering when using this 20 Row Seedling Flat.
5 each trays made of very durable plastic and reusable.
10 inch x 7/8 inch x 1 1/4 inch deep rows for easy seeding. Overall dimensions 21 inches x 11 inches x 1 1/4 inches.
Row allow you to separate different varieties of seed planting.