14w TCP R30 Floodlight 803014 - Pack of 6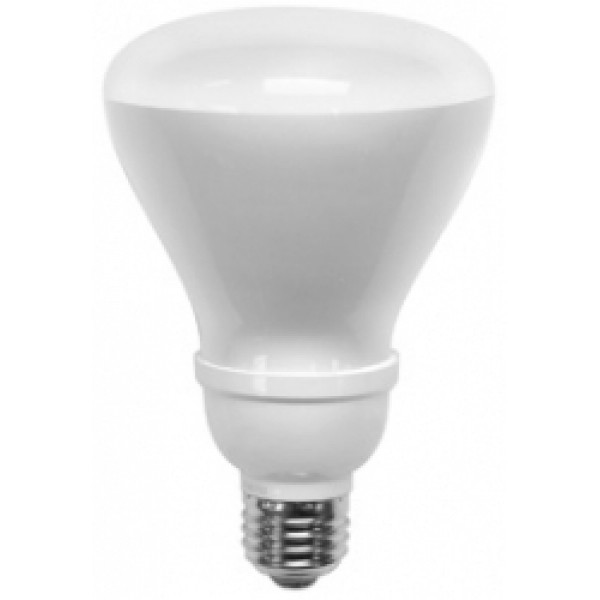 This BR30 reflector flood is ideal for non-dimming recessed and track lighting fixtures. It will provide diffused, soft, white light, generate less heat than will an incandescent BR30 reflector. It is suitable for use in wet locations when used in a base-up orientation (a weather-protected fixture is required when used in a horizontal or base-down orientation in exterior locations).
Light Output: 645 lumens (65w conventional incandescent equivalent)
Dimensions: 5.4 inches long, 3.7 inches wide
Color Rendering: 82 CRI
Color Temperature: 2700 degrees Kelvin
Rated Lifetime: 8,000 hours
Minimum Start Temperature: -20 degrees Fahrenheit (-29 deg. C.)
Maximum Operating Temperature: 160 degrees Fahrenheit (71 deg. C.)
Electrical Specifications: 120 volts AC, 60 Hz, 14 watts
Packaging: Cardboard Box
Origin: China
Manufacturer Warranty: 7 years (based on average use of 3 hours per day)
Note: This compact fluorescent light may have reduced rated life in enclosed fixtures, or in poorly ventilated fixtures. Use only with photocells, motion detectors, and electronic timers that are suitable for use with compact fluorescent light bulbs. This lamp contains mercury. Please recycle at the end of its life.
Item No EFI-1160.659