1 Lb Pouch Organic Non-GMO Black Oil Sunflower Microgreens Seeds a...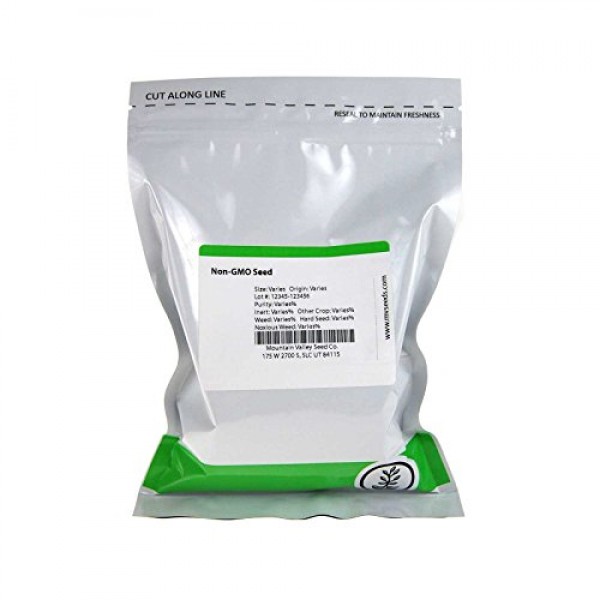 1 Lb Pouch Organic Non-GMO Black Oil Sunflower Microgreens Seeds and Sprouting Seeds (Shell On) - Edible Sun Flower Micro Green Seeds, Organic Sprout Seeds, Seeds for Sprouting, and Sprout Mix
Sunflower Microgreens Seeds. Our all-time favorite microgreen! The greens are large, substantial and have an amazing nutty flavor. We recommend this as a staple of any crop or microgreens salad! Grow only in soil. Notes & Growing Tips: Sunflower microgreens are very easy to grow but only in soil. Growing sunflower greens is very difficult hydroponically and we don't recommend it. You can also grow sunflower greens from hulled raw seeds, but the germination rate is very low. Which whole (shell intact) sunflower microgreen seeds, the germination rate is extremely high. Soak seeds in cold water for 8 to 12 hours. You can plant directly, but we prefer to transfer to a colander. Rinse 2 to 4 times a day in the colander for another day or two until the seedlings begin to peek through the shell. Tamp the soil gently to flatten. Spread evenly (they should be quite thick) and tamp very gently to insure contact with the soil. Mist thoroughly twice a day. Keep covered with the blackout/humidity dome for 3 to 4 more days before exposing light. Water once a day so the soil is damp but not soggy. They are large, substantial greens that are crunchy and have a pleasant nutty flavor. We love to use them as a base for any microgreens salad.